One of the greatest things about RV living is that it gives you the freedom to live your life on the move, with the ease of access to RV service. RVs are your home away from home with all the amenities and features that your home has which makes life on the road fun and easy.  
But having an RV comes with a lot of responsibilities and maintenance, as RVs can suffer from wear and tear the same way as any house. Since RVs aren't exactly like a standard home, they can have even more issues. RVs have wheels, axles, engines, slide-outs, and intricate water and gas systems. Any malfunction to your RV amenities and system can force you to have to abandon your road trip to visit a mechanic shop. What's worse is that you could end up stranded while in need of RV repair services. That's where RVCarePros comes in. RVCarePros offers a mobile RV service so that you never have to put your trip on hold again.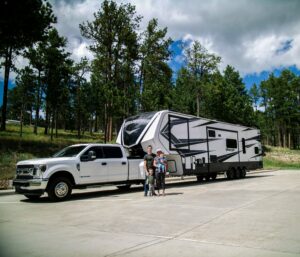 What Are Mobile RV Repair Services?
The phrase "mobile RV repairs" is fairly self-explanatory: the repairs are mobile and on-demand. When you sign up for RVCarePros mobile RV services, you'll be in contact with a mobile repair technician who will come out to your location within 24 hours of receiving your call. The mobile RV repairs that RVCarePros offer cover a wide range of issues that your RV may experience.
What Can RVCarePros Repair?
There are a lot of moving parts on an RV — literally. With constant use and infrequent maintenance, these parts can degrade or malfunction. But don't worry; we can repair almost any part of your RV. Mobile RV repairs can be requested for the following: 
Refrigerators

Air Conditioners

Furnaces

Fresh Water System

Hot Water Heaters

LP Gas Issues

Awning Repairs

Electrical Systems

Hydraulic Systems

Slide-Outs

Sewage/Holding Tank Issues

Roofs
The only part of your RV that we don't offer services for is the chassis. 
Why Should You Choose RVCarePros for RV Service?
RVCarePros offers you peace of mind and convenience. While it's a bummer to experience any electrical or mechanical issue, you don't have to drive all the way to a service station to get your RV fixed up. One of the best parts about our mobile services is that our technicians are our service writers. This means that even before they meet you face-to-face, your technician will know exactly what the problem is, saving everyone lots of time and money. 
How Do You Request Our RV Service?
RVCarePros makes requesting mobile RV services as easy as pie. By submitting an online service request form, you can expect to have your RV back to normal within 24 hours of your initial request. All you need to do on the form is state what issues your RV is experiencing and fill out your contact information. 
If you don't have access to the Internet or prefer to contact RVCarePros the old-fashioned way, you can simply call (833) 782-2731 to make an RV service request. You don't have to worry about being put on hold with a machine because you'll always get to talk with a live technician. 
Important Things to Keep in Mind
We certainly try our best to give you the best possible service in the most efficient manner. While there may be times your RV experiences some serious issues, RVCarePros can only provide you with repair services if you're within 60 miles of any of our locations. 
RVCarePros has over 30 locations found in the following states:
California

Colorado

Florida

Georgia

Iowa

North Carolina

South Carolina

Tennessee
While it's impossible to plan on having an emergency or issues with your RV, being in any of the aforementioned states can help ease the situation. To help issues from arising, RVCarePros can also provide you with seasonal on-site RV services. These services are the perfect way to catch any problems before they cost you an entire vacation. Our RVCarePros technicians can come to your location and give your RV a proper inspection and provide maintenance as needed.
Efficiency and Trust Are at the Forefront of What We Do
RVCarePros is all about ensuring that the services you receive are performed efficiently by professionals that you can trust with your home on wheels. Our Recreational Vehicle Dealers Association (RVDA) certified technicians are dedicated to doing so and have years and years of experience in handling any job that can come with repairing an RV. You can always rest assured that the job will be done correctly the first time around. To learn more about the services we offer and how you can reap the benefits, call RVCarePros at 904-297-1736.