RV living gives you the freedom to travel wherever you want in the country while living in general comfort. RVs are often called "your home away from home" or a "home on wheels." Since most modern RVs have the amenities and features that a home has, the second description is perfect. 
Like any home, your RV can suffer from malfunctions and be in need of some serious repairs over time. You might think that you'll need to bring your RV to a service center — and possibly interrupt your trip — but that's not the case. You can take advantage of mobile RV service if you run into an issue on the road. 
How to Request Mobile RV Service
It's pretty simple to request services for your RV. No matter what you're experiencing or where you might be located, you can request mobile RV services in one of two ways:
Call 833-782-2731 to make an RV service request.

Submit an

online service request

form by filling out your contact information along with a description of what on your RV is experiencing issues or in need of repair. 
Choosing either way of contacting us here at RVCarePros will put you in direct contact with an actual service technician — not a customer service representative. Most other service request providers put you on the line with someone who doesn't know anything about RVs or the services that you're requesting. With RVCarePros, you'll get to talk with a real live technician. This perk means having your problem addressed first-hand by someone who knows what they're talking about. 
RVCarePros will get back to you as soon as you request a service, and we can usually get your RV back up and running within 24 hours of receiving your service request.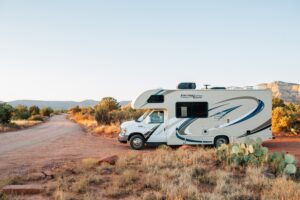 Services That RVCarePros Provides
Since RVs include all sorts of features, RVCarePros is able to provide a wide range of services. We can repair almost any part of your RV, with the chassis being the main exception. We provide on-site repair services for the following: 
Refrigerators

Air Conditioners

Furnaces

Hot Water Heaters

LP Gas Issues

Fresh Water System

Sewage/Holding Tank Issues

Awning Repairs

Electrical Systems

Hydraulic Systems

Slide-Outs

Roofs
While the above is just some of what we can do for you and your RV, RVCarePros is also happy to provide seasonal on-site RV services. It's nice to be able to get your RV ready for anything and when seasons come and go, they bring a whole set of risks and issues for your RV. RVCarePros can come to your location and ensure your RV is ready for the road, no matter the season. Our service technicians perform a thorough inspection and let you know about any issues before they become worse.  
RVCarePros mobile RV service also helps you winterize your RV. This gives you the peace of mind that you need during long and harsh winters. The winterization service can help maintain your RV and get it ready for springtime — road trip season! Having RVCarePros handle your RV during the winter months can save you a lot of money during the travel season.
Where You Can Find RVCarePros
Here at RVCarePros, we try our best to give you the most efficient services possible. Each of our RVCarePros locations covers a 60-mile range. So while we know that it can be difficult to plan on experiencing an RV emergency on your trip, our service technicians can provide you with on-site RV services if you're within range of any of our existing RVCarePros locations. 
With that in mind, we have over 30 locations in the following states:
California

Colorado

Florida

Georgia

Iowa

South Carolina

North Carolina

Tennessee
Convenience With Peace of Mind
With the mobile services that RVCarePros can provide, you'll never have to drive to a service station again. All you need to do is call our service pros, and we'll get back to you in no time. Dealing with RV emergencies is enough of a hassle, so leave it to us to take care of you and get you back on the way to your destination. Our Recreational Vehicle Dealers Association (RVDA) certified technicians are able to handle any job that needs doing on your RV. They have years of experience, so you can rest assured that the job will be done correctly the first time around. To learn more about the services we offer and how you can reap the benefits, call RVCarePros at 904-297-1736.