RVs and motor homes allow you to create and share enjoyable moments on the road with your loved ones. But without proper service, you risk experiencing breakdowns when you are underprepared to solve the nerve-racking repair problems. Having a reliable mobile RV service company on standby ensures you receive prompt, professional assistance. Here is further insight into why you may need mobile RV services.
What Is a Mobile RV Service?
A mobile trailer service is a form of repair service where trailer experts come to your location. Instead of towing your rig to their repair shop, the professionals come to complete the job at the convenience of your home or campsite. This skilled personnel is adept at handling various problems that may arise in your motor home.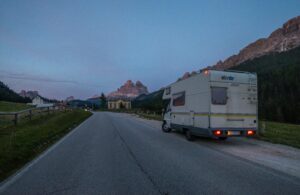 What Are the Common RV Problems You May Face?
Modern RVs and trailers are fitted with a variety of tech to help you have a comfortable camping experience. The intense road vibrations and extreme weather your RV goes through on different terrains contribute to significant wear and tear. Luckily, the right mobile RV repairs can help you with the following.
Air Conditioning Unit Problems
A properly functioning AC unit is a must-have before you can start traveling on hot summer vacations. Although some AC problems are easy to solve, you need expert knowledge of electric circuitry to avoid worsening the problem. Your mobile RV repair expert can perform thorough diagnostics checks and correct malfunctioning parts like circuit breakers and thermostats.
Engine Vehicle Inspections
Motor homes are large and sturdy vehicles used for long-distance travel. The vehicle also spends a considerable amount of time under storage during cold winter months, which puts a lot of strain on the RV's engine. Mobile RV service experts can help you with detailed engine inspections. The service covers changing the oil and replacing the filters along with inspecting the fuel, coolant, and hydraulic systems.  
Leaking Roof
Your trailer's roof provides cover while you are on vacation. However, harsh weather may create leaks that can worsen without proper maintenance. A qualified mobile RV service crew can easily check for leaks and repair any gaps in your vents and seams. Prompt mobile RV repairs and maintenance can safeguard you from water soaking through the RV's framework and causing costly damage.
Slide Out and Door Repairs
Squeaking and jammed slide-outs or doors are a nuisance that can occur due to poor maintenance. The accumulation of debris and grime in rails can limit slide-outs proper sealing and accelerate the rusting of door hinges. To avoid replacing worn-out doors and slide-outs, have a mobile RV repair crew carefully identify and correct the early signs of deterioration.
Maintaining the Awning
RVs often have awnings that provide extra shade around your campsite. The awning requires regular cleaning and proper drying before storage to ensure longer service life. When you need to replace a worn-out awning, you can call a mobile RV service crew for assistance. The professionals at RVCarePros can also help with:
Refrigeration issues

Heating and furnace problems

Leveler and jack concerns

Part and accessory repairs

Electrical system malfunctions
What Are the Pros of a Mobile RV Service?
Convenient
The convenience of having a mobile RV repair expert come to your location is greatly understated. Imagine not having to haul your 5th wheeler to a crowded service center only to experience further delays as other vehicles are undergoing repair. When the repairs eventually happen, you have to arrange for your RV to get back to your home.
Efficient
Hiring a mobile RV service is both timely and cost-efficient. The cost of commuting to and from the service shop is an extra expense you can avoid. Towing your motor home is also a big responsibility that increases the risk of accidents without the proper safety checks. As long you are within a 60 mile service area of RVCarePros's 30 locations, you can call up an expert to your location.
Trustworthy
Although there might be an entire team of mechanics at a repair shop, the chance of miscommunication greatly increases. With mobile RV repair, you only deal with one or two professionals that offer personalized service. The repairs can also happen under your watchful eye to ensure the job gets done correctly on the first try.
Choose RVCarePros
Regular maintenance and repairs are crucial to improving the service life of your motorhome. At RVCarePros, we offer general maintenance, emergency repairs, after-hour services, and insurance estimates at your convenience. For further inquiries on mobile RV services, contact us and schedule an appointment with our experts.